A Message From Human Resources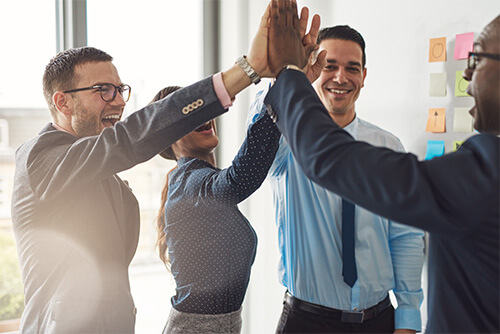 At Cybalt, our success is in our people. We strive to create a work environment where talented and creative individuals from distinct backgrounds can come together to develop innovative solutions that enable customers to achieve their results. We are focused on developing talent in all aspects of our business through learning and development, personal growth and challenging opportunities designed to help team members build a successful career in this dynamic industry. We are excited about our future and hope you are too! We look forward to seeing what you can bring to Cybalt.
As a Solutions Architect, my ambition is to leverage cutting-edge SOAR technologies in a way that maximizes the value of a company's employees. When a SOAR platform enhances the human element of service delivery, rather than replacing it, the result is optimized cyber security and unparalleled customer experience. I am excited to be working for Cybalt because the company shares this vision.
I am impressed by the passion of those employees who have been here from the beginning, as well as the enthusiasm of those who have joined the team more recently. It is exciting to be a part of a team where everyone is working hard to position this new company for success.
Anthony Steckmani,
Solution Architect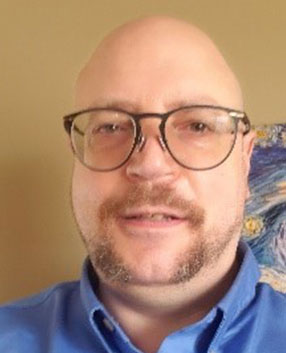 I had five non-negotiable conditions when I was looking for a job change: a company that should inspire me, a work that I feel passionate about, a position that challenges me and stretches me into different areas, management that encourages and empowers me to do my best, and a great work environment and team spirit.
Cybalt fulfills all these points. It's a company that inspires me and has forward-thinking management. I like the mindset and culture and being part of a team that envisions providing the next-gen security to their clients and thinks about the client by walking in their shoes. For me, this is more than a job. I'm investing my time, knowledge, and experience in a company that is investing in me.
Pronoy Haldar,
Security Operations Leader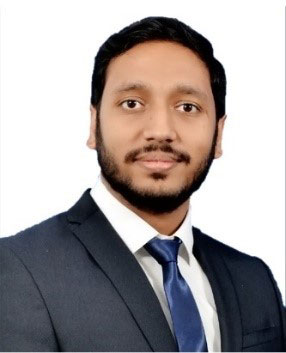 Working with Cybalt has been a wonderful experience. I had been entrusted with opportunities and responsibilities early on, helping me accelerate my growth. Despite being a fresher, I was given many challenging new opportunities, which helped me not only on the technical front but also on the soft skills side. I have always wanted to work in an organization that will allow me to learn new technologies and help me to grow my skill sets, the knowledge that will be best for my future professional growth. Cybalt gives me a new family who are always there to help me out with each kind of problem in a whole new place.
The organization also focuses on women's safety and security. It has a women's grievance redressal mechanism. It has a zero-tolerance policy on sexual harassment. The organization also allows women employees to leave at 6 pm. This ensures women's safety, allowing us to maintain a healthy work-life balance.
Esha Samanta,
Security Analyst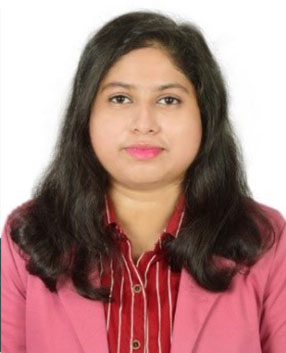 I feel very proud to be one of the employees at Cybalt. Thanks to Cybalt, my career has risen with the growth of the company.
I have been given the opportunity and freedom to work with experts in the cyber security domain. Diverse and challenging projects have enhanced my skills sets and have resulted in my all-round development. The extraordinary knowledge sharing across the different projects has benefitted many employees like me.
I am grateful to work in a place that makes me grow to greater heights.
Kris Coutinho,
GRC Specialist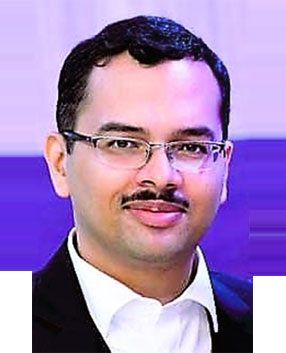 I joined the Cybalt team late last year. During the interview process, I had the opportunity to speak with the entire executive team. I was impressed with the clarity and consistency of vision and the pedigree each member brought to the organization. Their deep understanding of the market, trends, competitors, processes and technology convinced me that Cybalt had the right strategy for accelerated growth. My tenure here has confirmed my initial perceptions, and I am extremely grateful to be part of a dynamic organization, helping build the brand and drive revenue.
Daniel Burke,
Senior Account Manager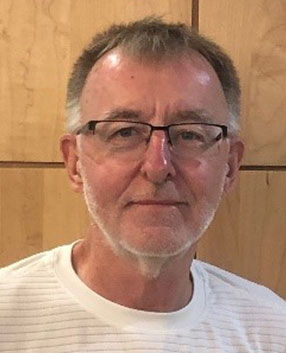 My career objective has been to be a part of a progressive organization that gives scope to enhance my knowledge & skills, which can be used for organizational growth and contribute to the organization's success. Being a part of Cybalt I got a chance to enhance my knowledge with the latest technologies and their application.
Cybalt is not only helping me to grow in my professional life but also supporting me to improve my personality development skills. Cybalt has a welcoming environment, a very cooperative and supportive team and it provides an employee friendly work culture. With the help of Cybalt today I am capable of performing many roles without any fear and I am feeling more confident with each passing day.
Ruchita Bhond,
Security Consultant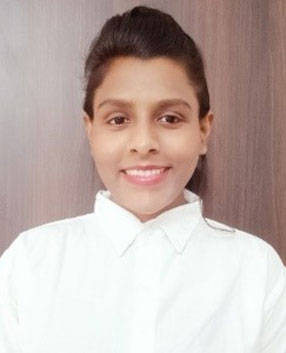 "I LOVE my job!! For me, it is not just about having a security position in the security industry. Earning a security role at Cybalt is a privilege. Our employees have put in the time and effort to be the best in our security craft. There is no substitute for excellence and our teammates put 'TEAM!' first in everything we do. We are humble and confident in our interactions with each other, our clients, and our internal stakeholders.
Our vision and drive for being the best comes at a price and working at Cybalt is the reward. Cybalt is a security organization designed by Security Professionals for Security Professionals. Cybalt is the best place to work if you are a Cybersecurity Professional that understands both the 'offensive (attacker) and the defensive (SOC Operations)' mindsets. At Cybalt we understand how the attacker thinks and we purposely strive to align our service models to our clients' business and security goals, with the ultimate goal of complete attack surface visibility.
Michael Olson,
Solutions Architect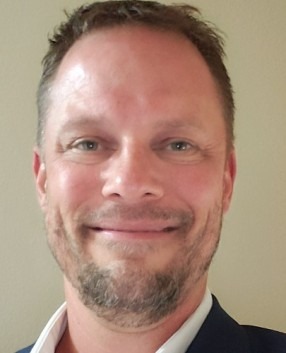 Cybalt stands in a special place in my heart, professionally and personally. The company's open approach builds trust in its employees across the work horizon. I cannot forget the recognition emails from my CEO and the team awards, which inspired me to be a part of the Cybalt growth story. Overall, I am sure of creating my own success stories in Cybalt throughout my aspirational journey. Cybalt has a fantastic bench of technical resources to utilize; this gives me tons of confidence walking into any customer scenario. Cybalt is a great place to grow and develop both professionally and personally. It provides a platform to learn and explore new places, technology, and customers' challenges.
Satya Narayan Yadav,
Security Operations Specialist